OFFICIAL KING OF THE CAGE FIGHTER GLOVES!
These are the Gloves that all of the King of the Cage Fighters use in all there fights within the Cage. Our Gloves have been approved by State Athletic Commissions that sanction Mixed Martial Arts.

Cut fingers, open palms .4 Ounce Split Palm Wrap around Velcro and the highest quality commercial
grade leather.

These KOTC gloves are designed and made to the
exact high quality you've come to expect!
Sizes

Small 7" - 7.5"
Medium 7.5" - 8"
Large 8" - 8.5"
XLarge 8.5" - UP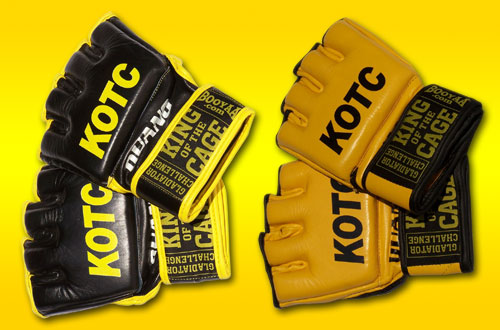 SAT- 9/13

"Future Legends 26"


Edgewater Casino
Laughlin, NV
SAT- 9/20

"Aerial Assault II"